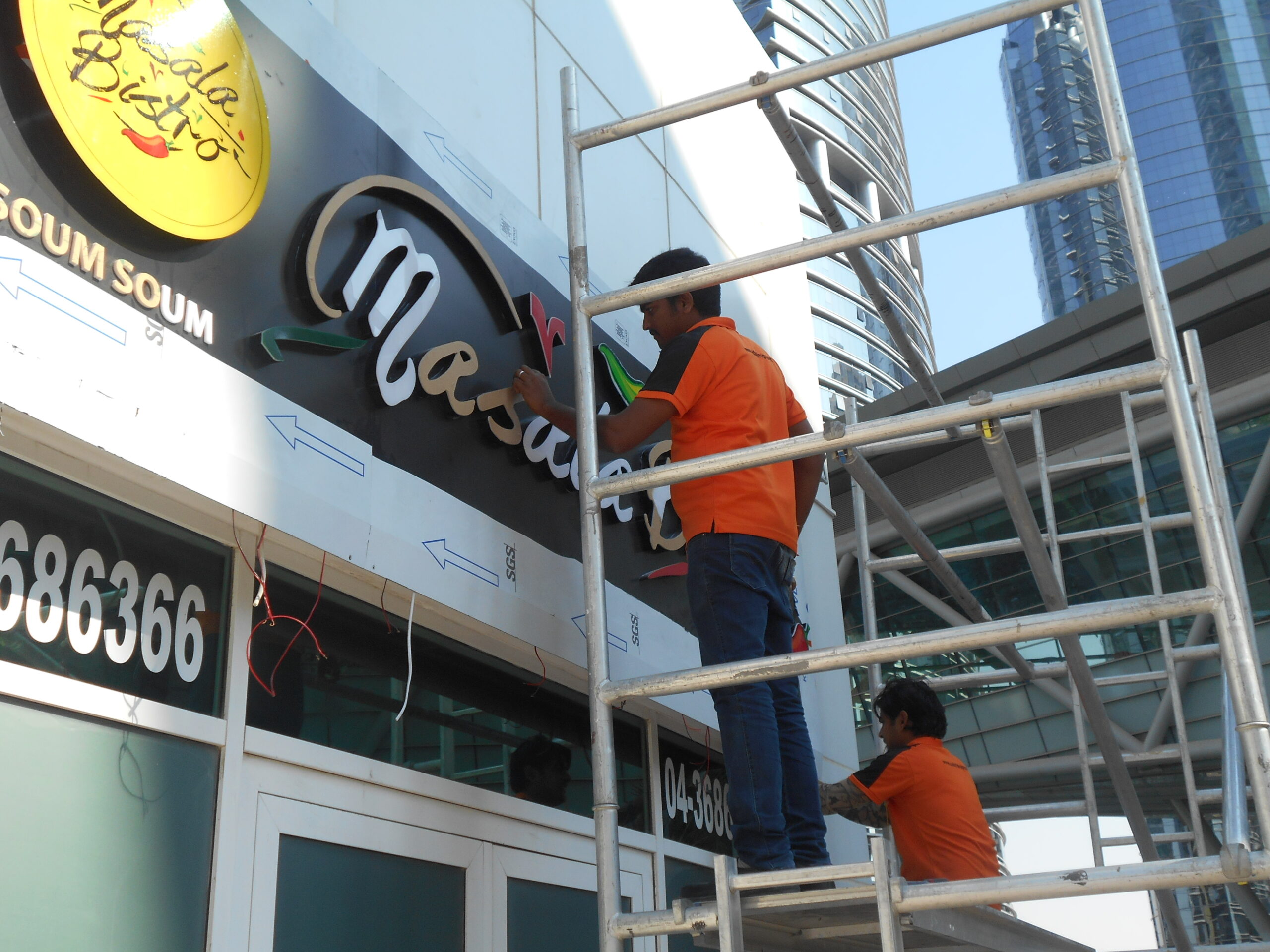 Why do we need to maintain Signage?
Signs are a key part of branding for your business. They let your customers know who you are and invite them in from the street. A sign can be the first impression someone has of your business. It is therefore important to make sure that you are projecting a consistent and appealing image to customers.
What can signs do for your business?
Signs perform several communication functions:
Build and reinforce your brand
Attract new customers
Create impulse sales
Provide directions
At Sadaf Designs, we keep in mind our customer's need to get maximum returns from signage over a longer period; Clients turn to us again and again for their signage maintenance needs because we provide reliable, round-the-clock service, solid expertise and adherence to the highest standards in safety and cleanliness. To us, total service means more than simply changing a light bulb. Our expert technicians, service representative's work together to protect the image of your business.
Every year, we service thousands of signs throughout the UAE. Use us on an as-needed basis, or allow us to offer you our yearly maintenance and service agreement, keeping your image sharp 365 days a year.
Repairs
Our technicians have the experience to troubleshoot and repair all types of signs whether they're on monuments, high rises, electronic message centers or elsewhere. We have the necessary equipment, skills, technology and inventory to provide you with the quick and efficient service you require.
For the right advice for your maintenance of 3D letters, please contact Sadaf Designs, a signage company that truly understands your requirement.
Please visit our web site www.sadafdesigns.net to know more about us.